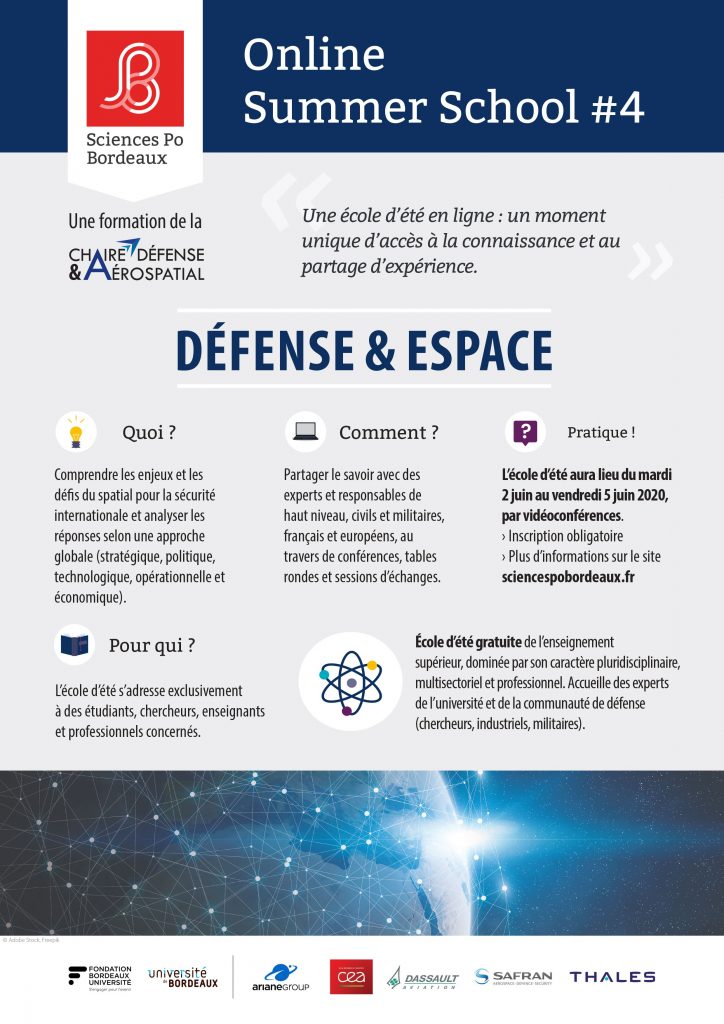 The Bordeaux Defence & Space Online Summer School 2020 took place from 2 to 5 June 2020. Created by the "Defence & Aerospace" chair at Sciences Po Bordeaux, it has been meeting every year since 2016. Adopting a global and multidisciplinary approach, it intends to share knowledge on the place of space in international security and to awaken its listeners to the issues and challenges that this new field of confrontation could constitute in the 21st century.
To this end, the Summer School welcomes high-level experts in strategic, operational, economic and technological issues related to space. They come from the main space-related institutions (ESA, CNES, the European Union Satellite Centre), the armed forces, universities and the space industry.
Given the health context, the Summer School 2020 was held online. It brought together nearly 120 auditors from 8 international (UN, Canadian Ministry of Defence) or national (various ministries or local authorities) institutions, 35 higher education institutions (Universities of France and Europe, Institutes of Political Studies, Engineering Schools, Business Schools), research centres and aerospace companies.